The Safest Basketball Bets Available - What and Who Should You Bet On?
Basketball Betting – What's the Safest Bet?
on August 20, 2017
We have entered the age of the super team in the NBA! While one team sits above the rest of the field, casting an enormous shadow over the league, several other teams are re-tooling with hopes to compete. Meanwhile, an even larger share of the league concedes defeat while rebuilding.
A top heavy league like the NBA today provides lots of opportunities for "safe" bets. Bets that have a high probability of winning, but may not have the best payouts. You will need to win at a very high rate to make money long term playing safe bets, but it is doable.
The safest bet of all is most likely a futures bet on The Warriors winning the NBA Championship this year. If you make that bet right now, you must bet $200 to win $100. With the chaos erupting this offseason for the Cavaliers, including Kyrie Irving requesting a trade, those massive odds are about right for The Warriors.
Barring terrible luck with injuries or an earthquake demolishing San Francisco, The Warriors seem like a shoe into coast through the upcoming season. Because of this, they are not only the safest futures bets but most likely the safest night to night bet as well. At least when betting the moneyline.
This is a team that lost only nine games two seasons ago and then added Kevin Durant. They dominated in the playoffs last year, and look to be even better this season. They re-signed all of their important players and even strengthened the end of their bench with Nick Young and Omri Casspi.
But we can't just bet The Warriors in the moneyline every game. The pay outs will stink, and it probably won't be all that practical long term. Let's examine some of the other "safe bets" throughout the league.
The Warriors and The Under
We've already established that The Warriors win way more often than they lose, but a surprising statistic was how often they do not cover the total. Of all The Warriors games last season, they only went "over" the total 32 times, going under a total of 50 times. They were less likely to go under during away games than home games.
This seems to be a symptom of the large leads the team builds early in the game. By the third and fourth quarters, Golden State is typically ahead by enough to coast. At that point they let their subs get more playing time so that they may rest their litany of All Stars.
While We Are Talking About Totals
While we are on the subject of totals bets, two teams stand out in their ability to cover the "over." Surprisingly, these two teams are the Washington Wizards and the Denver Nuggets. Each of these teams covered the over 50 times, failing to only 31 times a piece, with 1 push each. They both stayed consistent both home and away when it came to covering overs.
Meanwhile, the best team at hitting the "over" in home games was the Phoenix Suns, going 26-14-1. They are a fast paced offensively geared team with lots of young players. They seem to thrive at home, as young players tend to do, which may give some insight into their numbers.
The team most likely to go "under" on their own home floor where the Dallas Mavericks. They went "over" only 14 times at home last season, going under a whopping 27 times. They were a 50/50 coin toss chance to cover the total on the road, which isn't as valuable information.
More Futures Bets
We have already discussed the safest bet in the entire league, which is The Warriors winning the NBA Championship yet again. No team can match their offensive or defensive firepower. They are impossible to match up with and can defend anyone.
But sports are exciting because crazy upsets occur and miracles happen. I can only imagine the betting odds of the Russian hockey team at Lake Placid in 1980. So let's look at some futures bets which may not be as much as a sure thing as The Warriors winning it all, but may provide some value still.
Who Will Win the East
At 5/2 odds this isn't the biggest payout in the world, but it's still better odds than the Cavaliers are offering. The Celtics finally have added another franchise player after dealing assets and setting up their future for years. Adding Gordon Hayward to the team was a valuable addition.
Meanwhile, the Cavs seem to be imploding. Traditionally, whichever team Lebron James was on in the East was a sure thing to make the finals. But this year feels different. Kyrie Irving has publicly requested a trade from the team. Kevin Love has spent the offseason hearing trade rumors involving himself. And Lebron himself seems prepared to leave the team after next season. If ever there were a time for another Eastern Conference team to step up, it's now.
This brings us to the Washington Wizards and the Milwaukee Bucks. Both of these teams are offering 14 to 1 odds to make the finals this season. Both of these teams have superstars that can take over a series, both teams have the ability to play dangerous small ball lineups. The Bucks, in particular, are a very interesting challenger, with Giannis Antetokounmpo expected to make another huge leap, entering himself into the MVP race this season.
Miracles in the West?
Since we already discussed The Warriors being the safest bet in the league to win it all, obviously they are the heavy favorites to win the West as well. The teams we discuss in this section may not necessarily be the safest wagers, but they do offer the most value. These are the teams most likely to take the crown and run should the Warriors face unexpected injury woes.
The next most-likely team to win the West is the Houston Rockets. They are currently being offered at price of 5 to 1 odds. With current rumors suggesting that Carmelo Anthony will only waive his no trade clause to play for the Rockets, the time to jump on this bet is sooner than later. Once the trade takes place, they will most likely fall to 4 to 1 or maybe even 3 to 1.
A team with James Harden, Chris Paul, and Carmelo Anthony may not be as dominant as The Warriors, but if a team with that much talent gets hot at the right time or meets a wounded Warriors team in the Western Conference Finals, anything could happen. They are one of three teams beneath the Warriors with a chance at the upset.
The next most probable Western Conference champion are the always stable and competitive San Antonio Spurs. They are getting 7 to 1 odds currently. With the best coach in the entire league, and the most stable team environment in the league, they always have a chance to game plan their way into an upset. They didn't have enough firepower last season, but with Kawhi Leonard improving over another offseason and the addition of another rangy wing in Rudy Gay, they have the tools to pull off a miracle.
Lastly, and potentially the most valuable upset pick are the Oklahoma City Thunder. They are currently being offered at 20 to 1 odds to win the West. I feel like they are criminally underrated, and if any team could unleash a hellish fury on The Warriors in route to a stunning upset, it's them.
Giving Russell Westbrook another All-Star talent was enormous, and they landed an absolute steal in their trade for Paul George. But they also improved their bench depth and their starting Power Forward position, signing Patrick Peterson. Again, while it may not be the safest bet, it's the best odds you can ever hope to receive for a team with an actual chance.
The Wrap Up
The general consensus heading into the new season is that this year is more of a formality than an actual competition. For all intents and purposes, it should be one long coronation for The Golden State Warriors.
But there are still some patterns you can follow with day to day bets that are relatively safe. Some teams score more on the road or at home, and a team's youth or pace will play into those numbers greatly. We discussed a few when looking at totals bets.
There are also some valuable futures bets options for teams with a chance should anything happen to those pesky Warriors. Those bets are where you can find the most safety relative to a worthwhile payout.
Basketball Betting Online - Real Money Bets And Wagers On Basketball Games
Basketball Betting Online
Basketball is an American sport that was invented in the late 1800s. Since the inception of the National Basketball Association, (the NBA), the sport has garnered much attention throughout the world. Currently, basketball hoops can be found in almost any nation, with the sport being played anywhere from alleys to arenas. Basketball betting has been a popular fan event since the sport became well known. These days, many people do their basketball betting online at sportsbook web sites.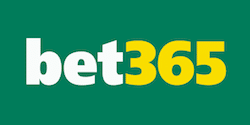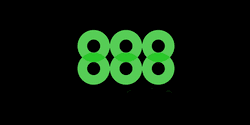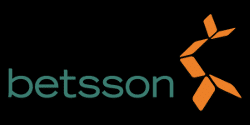 How To Bet On Basketball Games Online
The most commonly found form of basketball betting online is for professional NBA games. These wagers can be placed on any game throughout the season. However, basketball betting online is very popular during the NBA playoffs and championship games. These championship bets can be placed not only on individual games, but also over entire tournament brackets.
Another popular form of basketball betting online takes place on NCAA college basketball games. Every March, basketball betting online is usually centered on the March Madness championship circuit. Many people throughout the world place bets and make entire March Madness brackets. March Madness is then preceded by the Final Four championship games, which are another busy time for basketball betting online.
Depending on the web site, basketball betting online can also incorporate leagues and teams from other countries. Basketball is also an event in the Summer Olympics. Every four years, basketball betting online is focused on the international teams competing for the gold.
Betting on basketball is easy. The categories on which wagers may be placed will vary depending on the place where you are betting, but most sportsbooks will take wagers on the home team, the visiting team or on the event of a tie. Additional bets may also be taken in categories such as the player with the most points, the first team to score and other factors. These special bets are not offered everywhere, so check with the sportsbook first before participating in any basketball betting online.
Most places where people engage in basketball betting online will use a decimal point system for listing the odds. The odds are a numerical value that is given to the likelihood of a team winning. In the event that the team you bet on is the winner, you are paid the amount you wagered times the amount of the odds. The odds are different per sportsbook, so check with the one that is awarding the most before placing any basketball bets online.
Types Of Basketball Bets And Wagers
Basketball bets can be based on picking the winner of the game or trying to predict certain occurrences during a typical game. Betting sites have come up with a few different types of basketball bets that fans can use to make any game more exciting. If you're new to basketball betting, this page will serve as a useful introduction to the most popular types of basketball bets.
Basketball Moneyline Betting
This is a simple type of basketball bet in which the goal is to predict the winner of an upcoming game. Moneyline basketball bets allow betting sites to adjust the payout odds for different basketball teams. This is useful because it accounts for differences in skill and advantage between teams.
In moneyline basketball bets, each team is listed with a moneyline number. This number tells you how much money you have to risk per dollar in potential winnings. Here's what a basic basketball bet looks like in the moneyline format:
The -120 next to the Nuggets means that you are going to have to wager $1.20 for every $1.00 in potential winnings. The Nuggets are the favorites in this matchup, so their payout odds aren't that great. The +120 next to the Bulls means that you will win $1.20 for every $1.00 you risk. The Bulls are the underdogs in this matchup, so their payout odds are more attractive.
Basketball Point Spread Bets
Point spread basketball bets are also used as a way to wager on the winner of an upcoming game. The difference is that betting sites do not change the payout odds for each team. Instead, the betting site adds a stipulation that the favored team must win by a certain number of points for bets on that team to be considered wins.
Here's an example of a basketball point spread:
The Nuggets in this example are still the favorites, so they are giving 8.5 points to the Bulls. This means that if you place a bet on the Nuggets, you will only win the bet if the Nuggets win by 9 points or more. If you place a bet on the Bulls, you win the bet if the Bulls win outright or they lose by 8 points or less.
Basketball Futures Betting
Basketball futures are bets that take longer than a single day to resolve. These bets often have to do with who will win various championships and titles. For example, a common basketball futures bet is predicting which team will win the NBA Championship.
Betting sites alter the payout odds to reflect the likelihood of each team winning the Championship. The more of a long shot a team is, the higher the payouts for bets on that team. Betting sites offer lower payouts for strong teams because bets on those teams are much easier to win.
Basketball Totals Betting
Basketball totals are bets on the total combined score of both teams during a single game. In these basketball bets, the betting site picks a number and then you guess whether the total score will be greater than or less than that number. If you get it right, you'll receive an even money payout.
For example, let's say that your basketball betting site sets the total for a Nuggets / Bulls game at 189 points. You could place this bet by wagering money on the "over" or the "under." If you take the "over" and the final score is 100-104, you would win the bet.
Basketball Prop Bets
Basketball props are bets that deal with things other than who will win the game. These bets can take many forms, but common ones deal with topics such as who will score the first point, which player will win an MVP award and so on. The possibilities with prop bets are endless, and some can get quite bizarre.
A recent basketball prop bet asked players to pick the winner of this year's slam dunk contest. The betting site then listed four players along with the odds being offered for each player. The only thing the bettors had to do was pick a player and choose an amount to wager.
Learn about Basketball betting lines on our guide to finding the best odds.
Basketball Betting Sites - Where to Bet on Basketball Online
OnlineBettingSites.com
James Naismith invented basketball in 1891 and founded the University of Kansas basketball program shortly thereafter. Fans took to the game quickly and Naismith lived to see the sport reach two major milestones: the first NCAA basketball championship and its inclusion in the Olympic Games.
Online basketball betting saw a similar growth rate beginning in the mid-90s when the first online sportsbooks appeared. Now you don't have to leave the house to bet on basketball games. We list basketball betting sites that offer wagering on the NBA, FIBA, BBL, NCAA and a whole host of other international leagues.
Here is a quick list of basketball wagering sites that get all the important aspects right:
Where to Bet on Basketball Online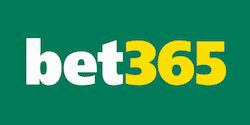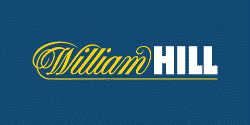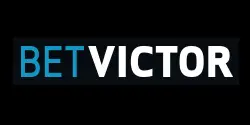 With many competing basketball betting websites covering multiple leagues with hundreds of bets opening every day. It's now easier than ever to research and compile information for the purpose of finding profitable bets.
Choosing where to bet on basketball is the first step in a successful handicapping experience. It is easy to find a basketball betting site that will take your business. The biggest thing to look for here is overall quality. What we're looking for here are basketball betting sites that provide security, a wide range of betting options, valuable promotions, and easy deposit methods.
Security is always the main thing I look for in any basketball betting website. Security is comprised of a few elements. A secure environment means the site itself is trustworthy. Does the site have a verifiable history of paying players quickly, hosting fair lines, and following up on promises? That is a basic requirement for listing here.
Coverage of basketball leagues, odds, and bonuses are also important, but security is essential. The only way to really know if any website is secure is to watch it over time. If you recognize any of the brands recommended above, that's because the basketball betting sites have been in business for a long time.
All basketball bookmakers cover the NBA. But for die-hard hoops fans, there's a whole world of professional basketball beyond the NBA. We have college basketball, international competitions, domestic European leagues, the British Basketball League, the Polish league, the Olympics and more.
Basketball wagering options come second only to security in terms of ranking a site. Expanded variety leads to expanded opportunity – especially in some of the lesser-known European leagues.
Basketball Betting Promotions
Promos and welcome bonuses add nice value to the basketball gambling experience. When you sign up for an account at a basketball betting website you'll receive a first time deposit bonus.
In most cases, basketball betting bonuses are released in increments as you place wagers. Every time you place a bet a piece of your bonus is released into your account. This continues until the entire bonus has been released. It's a nice way to get a few extra bets in.
Online basketball betting promotions tend be most available at the beginning of a season, during playoffs, and upcoming championship events. Sometimes these take the form of reload bonuses, free wagers, special lines, and reduced juice.
All basketball bettings sites listed on this page offer access to a wide variety of quick and easy deposit options, such as credit cards, instant bank transfers, and e-wallets such as PayPal.
Depositing and withdrawing takes greater importance in countries where banking laws make it difficult to move money to and from sports betting sites.
Any basketball sportsbooks that we recommend all have a history of paying legitimate winners promptly.
Popular Basketball Leagues to Bet On
The NBA is the highest level of professional basketball in the world, with the highest-paid athletes, and most consistent news coverage. However, the NBA is far from alone. There are a number of other basketball leagues that you can bet on at large online sportsbooks.
The premier basketball league in the world is the National Basketball Association. The NBA has 30 teams and two conferences, the Western & Eastern Conferences. Each conference has three divisions with five teams in each. After an 82 game regular season, eight teams from each conference make the playoffs.
Teams play a single elimination best of seven games series to decide who moves on the next round. In the end, one team will emerge from by the West and the East and will play for the NBA Championship, in the same best of seven game format.
We have taken our time in listing NBA betting sites that are safe and reputable.
Read more about the betting on NBA games online:
College BasketBall: NCAA Basketball Betting
The United States has the best amateur college basketball players in the world competing in NCAA Basketball. College basketball has a massive following, with hundreds of teams across several divisions and action at many reputable NCAA basketball betting sites.
The NCAA has a 64 team single elimination tournament to decide the National Championship after reach regular season. Thus begins what we lovingly refer to as March Madness here in the States. It takes place every year in the middle of March. 32 of the teams in the tournament are entered automatically for winning their conference tournaments while the rest are "at large" bids decided by a selection committee.
All games are held at neutral locations and culminate when just two teams remain out of the 64 to battle it out for the NCAA Basketball Championship.
Wagering on Other Professional Basketball Leagues
There are dozens of international and domestic leagues around the world, complete with professional teams, dedicated fans, and championships. The UK, most of Europe and Asia all have professional basketball leagues and some very impressive talent from all parts of the world.
Euroleague Basketball is a Champions League type of competition for the best club basketball clubs in Europe. Every year the Euroleague pits the top teams from the previous year into pool play, and a Championship game at a neutral site.
It may come as a surprise to Westerners, but China has a strong basketball culture as well. In fact, basketball is ranked as the most popular sport in the country, with an estimated 300 million self-described players. The Chinese Basketball Association has adopted NBA rules and playoffs formats, which makes it the first country in Asia to do so.
International Basketball Championships
Basketball takes the world stage in two high profile championships. Every four years, Olympic-hopeful countries assemble the best basketball talent they have to compete for glory on the international stage. The United States has a long history of dominating the Olympics, but it's never a foregone conclusion. Spain, Argentina, Lithuania, Croatia, France and Yugoslavia have all put together some very tough teams.
Another event hosted every four years is the FIBA World Cup, taking place every two years in between Olympic seasons. The FIBA World Cup has a similar format to the Olympics with a group stage followed by a single elimination knockout round.
How to Bet On Basketball Games
Basketball sportsbooks look like a foreign language to the uninitiated, but it helps to remember that in every wager you are predicting an outcome. If your prediction is correct, you're going to win money. Every piece of information displayed on a betting board is somehow related to how much you're risking, what you stand to win and what the terms of winning are.
In many cases, the basketball bets you see at basketball betting sites are actually a combination of wagers. Let's take a look at an example to illustrate how it all works.
Team A +7 (-115)| +245 | Over 198 (-105)
Team B -7 (-105) | -290 | Under 198 (-115)
Basketball Point Spreads
There are three distinct wagers being displayed here. First is the point spread. The +7 next to the Team A means they are the underdogs and will be given 7 points for the purposes of wagering. This means if you bet on theTeam A to win, you win the wager if theTeam A win outright or if they lose by fewer than 7 points.
Team B are the favorites in this matchup so they are giving up 7 points. If you place a bet on the Team B, they need to win by at least 7 points for you to win the bet. If they lose outright or win by fewer than 7, you lose the bet.
The -115 and -105 show how much you're being asked to risk in comparison to the reward. Any time you see a negative number, it means you're going to have to risk more than what you stand to win. The -115 next to the Team A shows that you'll have to put up $115 for every $100 in potential winnings. The -105 next to theTeam B means you'll have to put up $105 for every $100 in potential winnings.
Note: You don't have to wager in multiples of 100. You could also look at -115 as being asked to risk $1.15 for every $1.00 in potential winnings.
Moving over one spot to the right, we see basketball moneyline totals. If you don't like point spreads, you can just wager on the moneyline. In this wager, the point total doesn't matter. The only thing that matters is your team getting the W.
The +245 next to theTeam A tells you that you'll win $245 for every $100 risked on theTeam A. The basketball sportsbook is paying more for them in an effort to attract betting dollars on the underdog. The -290 next to theTeam B shows that you'll have to risk $290 for every $100 in potential profits.
Basketball Totals and Over/Under
Moving over to the right one more time gets us to the point total. In this basketball bet, you're wagering on the total number of points to be scored over the course of the game. The total for this example is set at 198 and you can either bet on the actual combined score ending up being more than 198 or less than 198.
As Basketball has increased in popularity, so has the number of wagering options for bettors. Proposition bets are sub outcome bets, which in basketball, are often related to points scored, rebounds, assists and other stat lines for individual players or teams. Here, is an example:
Kevin Durant (Oklahoma City) Total Points
Over 26 -110
Under 26 -110
This basketball prop bet involves the total points for Kevin Durant, an All Star forward for the Oklahoma City Thunder. If bettors think KD will score more than 26 points, the bettor will wager over – if he thinks KD will score less, the bettor will wager under. It seems simple – because it is.
Prop bets at basketball betting sites can vary wildly from sportsbook to sportsbook, and can have a virtually unlimited number of wagering options. Bet types include which team scores first, points plus assists, basketball props that pit players against each other and much more.
Futures are long term wagers. Popular basketball futures include the championship of a particular league, runners up, and place of finish. Another popular basketball future wager is a particular team's total wins, which bettors can select over or under.
Live basketball betting has become increasingly popular and involves in-play betting for games that are already in progress. The odds will update live, and bettors will be able to choose from plenty of options such as prop bets, sides and totals. Nationally televised games or high profile contests will have a better chance to be picked up for live betting by the books.
Fantasy Basketball Betting
Fantasy basketball betting is a whole different form of wagering in which you draft individual players from around the league to form your own fantasy team. You can then pit your team against the fantasy teams assembled by other people in real money competitions and tournaments.
As your players rack up points on the court in the real world, you earn fantasy points for your team. The person whose team ends up with the most points wins the competition. Daily fantasy basketball leagues work a little differently than traditional leagues played in the past. Most notably, online leagues only last for a day or week as opposed to an entire season.
Daily fantasy basketball sites are the only legal sports option for US residents at this time, unlike other markets around the world who have chosen to license, tax, and regulate traditional sports betting. Read more at:
Basic Basketball Betting Strategy
Basketball handicapping is a deep subject that could fill a thick book. Here, we'll just start with the basics and look at a few things to consider when betting on a basketball game.
One of the most notable aspects as a bettor to be aware of, especially with older teams, is fatigue. Teams may play back to back nights and have to travel long distances on short notice for their next game. Older teams may rest their star players a little more during tough stretches and may not respond as well on short rest.
Home and road splits are an enormous factor for certain teams and players, and should be accounted for in your handicapping. College basketball arenas have intense environments, and can tremendously impact a team's performance. Some teams undoubtedly feed off their home crowd, and going to a tough environment to play can have the opposite effect.
While injuries to key players are almost always adjusted into the line, it is up to the bettor to weigh the effect of the injury on the team as a whole. The NBA always seems to have a long injury report, and players will often not know until tip off if they can suit up or not.
Knowing the league, team and player rivalries will help you take advantage of situational betting. NBA bettors have an 82 game regular season, which is one heck of a marathon for bettors and players. Teams will occasionally lose focus or overlook opponents throughout the long season.
A good knowledge of players, coaches and teams are essential for capitalizing matchup advantages at basketball betting sites. A weak frontcourt may mean a big day for an opposing center, and an up tempo run and gun offense may be tough for a team who has poor transition defense. Understanding matchups and how basketball is played in the league you are betting on is crucial to success.
Don't ever feel pressured to place wagers. The NBA alone plays a total of 1,300 games a season. There's no need to place a wager out of a sense of urgency or because you hit a bad run the last time around. Take your time and pick your spots. There is not necessarily a "winning" bet in every game. Some games simply aren't profitable. Wait until you have a specific, concrete reason to wager before putting your money on the line.