Other articles
2016 LSU Tigers Football Predictions
LSU Football Predictions
The LSU Tigers are coming off a disappointing 9-3 campaign which saw them finish 1-3 after a 7-0 start. The Tigers were able to build some momentum with a 56-27 blowout win over Texas Tech in the Texas Bowl.
Still, a lot more was expected than a T-3rd in the SEC West. LSU's perfect season came to an end on the road against rival Alabama. They suffered a big letdown the next week with a 14-31 loss at home to Arkansas. That followed with an ugly 17-38 defeat at Ole Miss.
At one point it looked like LSU was ready to move on from head coach Les Miles. An outcry by the fans persuaded the program to keep him around for at least one more year. Entering his 12th season on the job, the pressure is on Miles to get this team back on top the SEC West.
Last Season
2016 Schedule
*We take the win chance by using the college football win percentage chart for each point spread.
For a second time in three years, the Tigers will open the season against Wisconsin. They last met in Houston to kickoff the 2014 campaign. LSU won that matchup 28-24, despite trailing 7-17 at the half.
This time they take on the Badgers in their back yard, as the game will be played in Green Bay. While Wisconsin isn't as dominant as they were just a few years ago, it's a great test to start the year.
After taking on Jacksonville State, they open SEC play at home against Mississippi State. They have have two road games at Auburn and Florida sandwiched around a home game versus Missouri.
Following a home game against Southern Miss, the schedule really picks up. The one everyone will talk about is the home game against Alabama on Nov. 5. What concerns me is the road the game after facing the Tide against Arkansas. That's a major letdown spot regardless of the outcome against Alabama.
They also have a tough road game to finish up the season at Texas A&M. There's a good chance they will need to win this game to win the West.
Roster Breakdown
The Tigers are loaded with 17 starters back from last year. For a team that typically loses a lot to the NFL, they only had 1 player taken in the first three rounds.
The offense will have 8 of those starters back on their side of the ball. The one everyone will be talking about is Heisman candidate Leonard Fournette. He's coming off a sophomore season where he rushed for 1,953 yards and 22 touchdowns.
What's impressive is Fournette did that with defenses knowing he was getting the ball. LSU only averaged 180 ypg through the air (only 13 passing touchdowns).
The key to the season will not be Fournette. It's going to be the play of junior quarterback Brandon Harris. He's got to be better or LSU is going to disappoint once again. Harris only completed 54% of his passes for 2,165 yards. That's just unacceptable given all the attention defenses are paying to the running game.
Not to mention LSU has two of the best wide outs in the SEC in Travin Dural and Malachi Dupre. The key thing to keep in mind is Harris doesn't have to be great, he just has to be better than he was in 2015.
Defensively the Tigers will be loaded, as 9 of the 11 starters from last year are back. LSU also added in Wisconsin defensive coordinator Dave Aranda. A big time higher by Miles, as Aranda's defenses the last 3 years with the Badgers have been dominant. It also gives them an edge in the opener against Wisconsin.
Aranda will transition the Tigers into a more 3-4 look than their traditional 4-3 scheme. Switching up defenses can sometimes be a negative, but LSU has the players to fit the new style.
They will be anchored in the middle by junior nose guard Davon Godchaux. Seniors Lewis Neal and Christan LaCouture will be on opposite sides of Godchaux. It has the makings of one of the best defensive lines in the SEC.
At linebacker the Tigers lose one of their stars from last year in leading tackler Deion Jones. The good news is Kendell Beckwith turned down the NFL and is poised to dominate in 2016. LSU is also expecting big things out of sophomore outside linebacker Arden Key.
The secondary is loaded with talent and experience, as all 4 starters are back. They have two stars leading the unit in corner Tre'Davious White and safety Jamal Adams.
Future Odds
Season Predictions
Most are going to just peg Alabama as the winner of the SEC West. I wouldn't blame them. The Crimson Tide have won or shared the title in each of the last 4 years. I'm going to go in a different direction and call for LSU to return to the top in 2016.
The Tigers have as much talent as any team in the country, it just all comes down to Harris at quarterback. I believe he's going to make a decent jump in his second season as the full-time starter. Most importantly, LSU gets that all important game against Alabama at home.
I do have the Tigers losing on the road to Florida early in the year to end up at 7-1 in the SEC and 11-1 overall. I also have Alabama going 7-1 in the conference, so a second loss will likely doom the Tigers. It's time for LSU to play up to their potential.
Check out Fletcher Mackel - s 2017 football season predictions for Saints, LSU - Tulane
Check out Fletcher Mackel's 2017 football season predictions for Saints, LSU & Tulane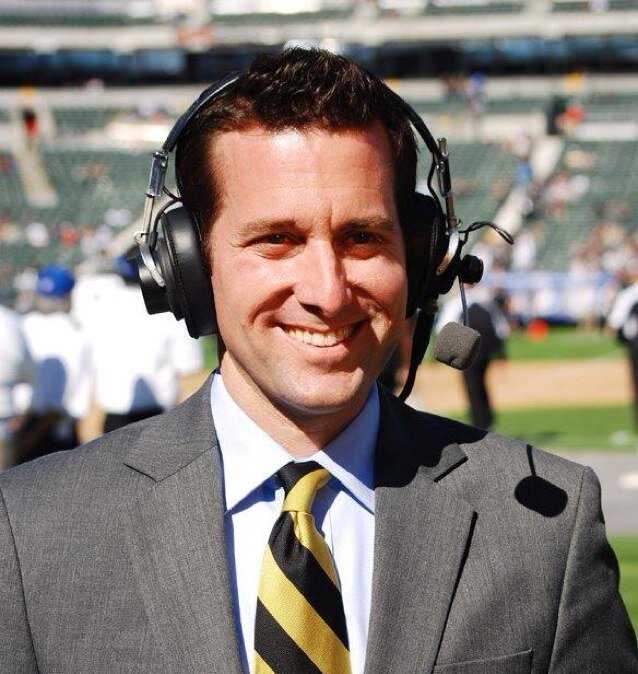 It's prediction time!
That means in a few months most of us who try to prognosticate will look back and cringe at how wrong we were.
That said, here goes.
2017 New Orleans Saints
Overall record 12-4
NFC Championship game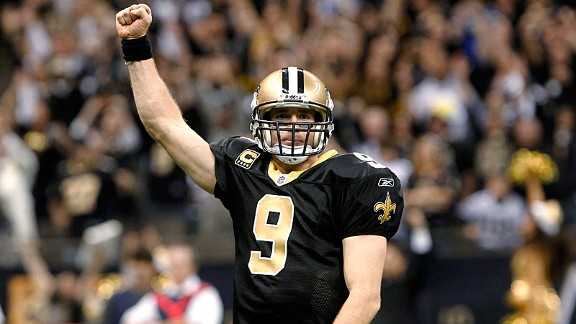 Yeah, yeah, yeah, I know: A 12-4 regular season record after three-straight 7-9 campaigns?
Maybe I'm a sucker who's buying what defensive coordinator Dennis Allen has been selling this preseason.
Maybe it's because it's been a tough summer in New Orleans with crime and pumping issues, and I want something good to happen for our city and region.
So I'm all in on the 2017 Black & Gold.
I really love the talent the Saints have added in the draft the previous two years and the culture in the locker room, which, in my opinion, is reminiscent of what I saw back in 2009 when the Saints won it all.
I think New Orleans starts 3-3 with wins over Minnesota, Miami and Detroit (and losses against New England, Carolina and Green Bay).
Fans might be saying it's the same old Saints at this point, but they'd be wrong.
It's very possible Sean Payton's team strings together six consecutive wins by beating the Bears, Buccaneers, Bills, Redskins, Rams and Panthers.
At 9-3, the winning comes to an end when the Saints travel to play the defending NFC champion Falcons in Atlanta in prime time.
That would leave the Saints at 9-4 with three games left and I think New Orleans runs the table.
Wins over the lowly Jets, a dogfight with Atlanta at home and then a season finale victory on the road at Tampa Bay gives New Orleans a 12-4 record and the No. 2 seed in the NFC playoffs.
No. 2 New Orleans
Wild Card #1 Atlanta
Wild Card #2 Philadelphia
In this scenario I think Green Bay defeats Philly and Atlanta surprises New York.
In the divisional round the Saints beat Green Bay in a shootout and Seattle pounds the Falcons.
In the NFC Championship game, the Seahawks defense gets the best of Drew Brees and the Saints.
Seattle over Tennessee.
The worst-case scenario for the Saints?
The team can't overcome the loss of so many key players, guys like Nick Fairley, Terron Armstead, Delvin Breaux and Willie Snead and it slumps to yet another losing season. If this happens, Sean Payton could agree to a rare coaching trade and replace Marvin Lewis in Cincinnati in 2018. If he's fired, Brees bolts to Miami and the Adam Gase-led Dolphins in free agency and Saints general manager Mickey Loomis is left with a massive rebuilding effort in New Orleans.
Overall record 8-4
Liberty Bowl vs. Texas Longhorns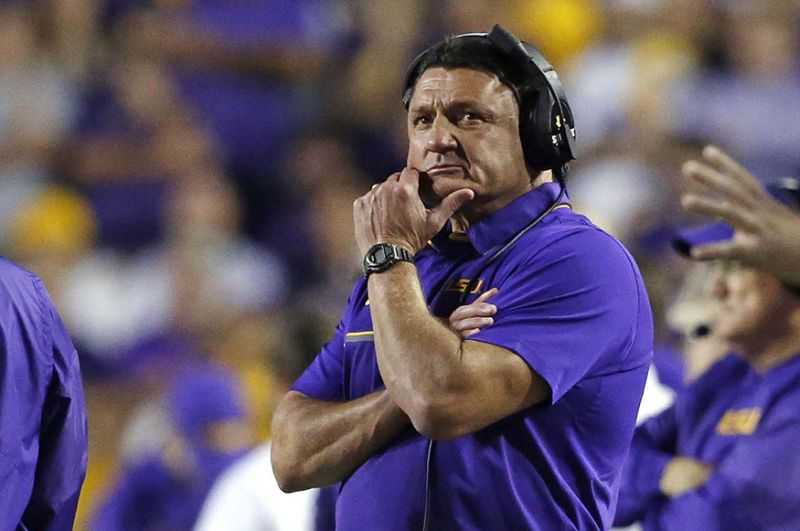 I'm a fan of Ed Orgeron and his two amazing coordinators, Dave Aranda and Matt Canada but 2017 isn't LSU's year.
I think Mississippi State and QB Nick Fitzgerald shock the Tigers in Starkville.
That defeat starts a narrative for 2017, the Tigers are a bad road team.
I'm thinking they'll also fall at Florida, Alabama and Tennessee.
LSU closes out the season on a high note with Myles Brennan starting at quarterback and winning the Liberty Bowl.
Overall record 7-5
Birmingham Bowl vs. Kentucky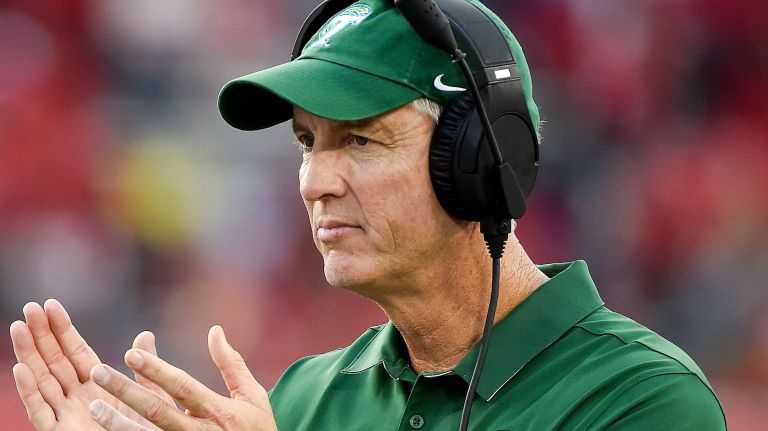 History tells us Willie Fritz is a winner.
In nearly 30 years as a head coach, he's never had back-to-back losing seasons.
After finish 4-8 in 2016, the Wave bounce back big time and end up in a bowl game.
Wins over Grambling State, Navy, Army, Tulsa and FIU allows Tulane to create some tremendous early momentum by opening up 5-1. The Wave's only loss early is at Oklahoma.
Tulane then hits a rough patch losing four of five (losses versus USF, Memphis, ECU and Houston).
Tulane gets to seven wins and the Birmingham Bowl by beating Cincinnati at home and SMU in the season finale.
Overall record 41-41
Ninth place in Western Conference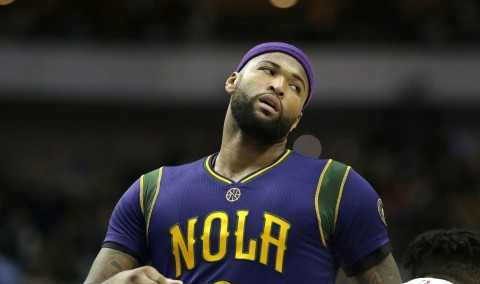 While Anthony Davis and DeMarcus Cousins are utterly unstoppable some nights and both make the 2018 NBA Western Conference All-Star team, the West is just too deep and the Pelicans supporting cast isn't consistent enough or good enough to get New Orleans into the playoffs.
Missing the postseason results in a massive overhaul of the franchise.
Team general manager Dell Demps and head coach Alvin Genty are out.
In, former New Orleans player Peja Stojakovic as the president of basketball operations and Scott Perry as the new general manager. Both Stojakovic and Perry are currently in the front office with the Sacramento Kings. Perry is also a long-time lieutenant of Joe Dumars, who has strong ties to Pelicans ownership and executives. Now get ready for it, as head coach, Becky Hammon. Yes, I've been pushing for her to get the job in NOLA since 2015.
One more Pelicans item, if the team fails to take flight and nosedives, I'm pretty sure DeMarcus Cousins will focus on D.C. and the Washington Wizards as his next destination. Playing with his best friend John Wall on a team capable of challenging in the Eastern Conference makes sense for Boogie. But the Pelicans aren't left empty-handed. To get this deal done, New Orleans facilitates a sign-and-trade and lands Otto Porter from the Wizards.
The best-case scenario for the Pelicans?
Alvin Gentry's laid-back style coupled with great coaching from assistants Darren Erman and Chris Finch are a perfect fit for Cousins and new point guard Rajon Rondo, allowing Boogie to have an All-Star season and Rando to produce his best year since he was in championship form in Boston. Anthony Davis has an MVP-caliber season and Jrue Holiday is masterful in his new shooting guard/combo guard role. The Pelicans are one of the true surprises of the NBA and finish fourth or fifth in the Western Conference. The team wins its first-round playoff matchup before bowing out in the Conference semifinals. Cousins re-signs with New Orleans, both Demps and Gentry get extensions and basketball starts to finally find it's footing in our football hot bed.
So there they are, my predictions for the Saints, LSU Tigers, Tulane Green Wave and Pelicans. Let's get together again in early 2018 and see if I'm right or wrong.
Hearst Television participates in various affiliate marketing programs, which means we may get paid commissions on purchases made through our links to retailer sites.
2018 LSU football schedule looks like toughest in SEC
2018 LSU football schedule looks like toughest in SEC
BATON ROUGE, La. — The league office released the full 2018 SEC football schedule for all 14 teams on Tuesday, and upon first glance one thing is apparent: Once again, it will not be an easy row to hoe for the LSU Tigers.
Though it's impossible to project how strong every team will be a year from now — it's a hard enough exercise for the remaining nine weeks of the current season — LSU appears to have the most difficult slate in the SEC.
The Tigers will face what likely will be the top two teams in the SEC East: Florida and Georgia. The Tigers travel to Florida on Oct. 6 and then host the Bulldogs the very next week. The Gators are always LSU's burden by the nature of their protected cross-divisional rivalry, but to have Georgia thrown in on top of that is not exactly the luck of the draw.
Naturally, things won't be nearly as difficult for Alabama. In addition to getting patsy annual rival Tennessee on the Most Boring Third Saturday in October, the Crimson Tide have the good fortune of hosting Missouri.
If all that weren't enough, LSU hosts a Mississippi State team that will return much of its 2017 talent the week after Georgia. That three-game stretch next October — at Florida, Georgia, Mississippi State — figures to be where LSU's season is either made or broken. At least they'll have a bye following that trio of games before Alabama comes to town. Of course, so will the Crimson Tide.
It's not just the conference schedule that will test the Tigers.
LSU has, at worst, the third-toughest nonconference game of anyone in the SEC. The Tigers open with a Miami program that is trending back in the right direction under former Georgia coach Mark Richt. If that weren't dizzying enough, in all likelihood LSU also will be opening the Miami game with a new quarterback and running back.
Only Texas A&M can lay claim to a tougher assignment when it draws Clemson in Week 2, but the Aggies at least get that game at Kyle Field.
Auburn's season opener against Washington in Atlanta is no breeze, but will practically be a home game for the Tigers.
And though Alabama's opener against Louisville in Orlando is impressive on paper, the Cardinals probably will be playing their first game in three years without quarterback Lamar Jackson. If a larger program decides Bobby Petrino's toxicity level has finally subsided, it's even possible Louisville also could be breaking in a new coach.
Life in the SEC is never easy. The good news for LSU is that three of its four potentially toughest foes — Alabama, Mississippi State and Georgia — come to Death Valley. And after playing five conference road games this year due to the Hurricane Matthew-related flip with Florida, the Tigers return to the regularly scheduled four home and four away.
Nevertheless, it looks like 2018 will be a gauntlet even by SEC standards.
LSU Tigers complete 2018 Non-Conference Football Schedule
LSU Tigers complete 2018 Non-Conference Football Schedule
(Photo: Derick E. Hingle-USA TODAY Sports)
The LSU Tigers have completed their 2018 non-conference football schedule with the addition of three opponents, the school announced today.
"We want to continue to schedule teams from our state when possible, which allows resources to remain in the state and the fans in Louisiana to experience the best venue in the country, Tiger Stadium," LSU Vice Chancellor and Director of Athletics Joe Alleva said.
LSU opens the 2018 season against the Miami Hurricanes. That game, which was previously announced, will be played on Saturday, Sept. 1, 2018 at AT&T Stadium in Arlington, Texas.
The Tigers and Hurricanes have met 12 times on the gridiron. In their last matchup, LSU defeated Miami 40-3 in the 2005 Chick-fil-A Bowl to extend their lead in the series to 9-3.
One week later on Sept. 8, LSU hosts the Southeastern Louisiana Lions in their first contest of the season at Tiger Stadium in Baton Rouge. The two schools' first and only meeting came back in 1949 at LSU.
On Oct. 20, 2018, LSU hosts in-state foe Louisiana Tech at Tiger Stadium. The Tigers have won 15 straight games against the Bulldogs and hold an 18-1 series advantage.
LSU's final non-conference game of the 2018 season is at home against the Rice Owls on Nov. 17. LSU and Rice have met 55 times and the Tigers lead the series 37-13-5.
In SEC play in 2018, LSU is scheduled to host Alabama, Ole Miss, Mississippi State, and Georgia and travel to Arkansas, Auburn, Texas A&M, and Florida.
Comments (21)
Truly impressive scheduling here.
Woah. BIG TIME SEC SCHEDULING! LSU is really going for world class non conference games. I can hear ESPN's pundits speaking, "LSU is the number 1 team in the land. They just won 4 non-conference games, and only one was close against Miami."
LSU's last OOC game was a close one too wasn't it…
Oh yeah! 3-9 Syracuse. Big time opponent.
Maverick, who do you cheer for?
Your response is the typical Special Ed Conf fan who can't defend the SEC absolute garbage OOC scheduling.
Schoup, special ed? Get a life man and grow the hell up. The South is not stupid and comments like yours shows that maybe you are!
When you play in the toughest conference, you dont need tough OOC games; fairly simple logic.
I hope this is sarcasm.
8 conference games compared to 9 conference games in a 14 team conference means 7 of those teams will have 1 less loss (if that 4th OOC game is against a nobody team that the SEC always plays). If you played 9 games, some of your teams would have more losses and show that your conference is more on par with the other conferences than you'd like to admit.
So your saying the SEC plays 4th OOC game that is a nobody? Please provide me with a FBS team out there that does not play (in your words) a "nobody team"? Your basically looking the for the SEC to go to 9 conferences games so they can have more loses, now I get it. The last time I checked the power 5 conferences seemed pretty even to to me in the bowl games, they all went to big time bowls, not just the SEC. Last year you & others luv to blame the OOC for the SEC not doing so well in the bowls, this year the SEC is 8-2 in bowls, NOTHING HAS CHANGED! The SEC is on par with the other conferences, once again, it all balances out in the end, the end it is the part you don't seem to get.
Dude, it doesn't balance out. The SEC plays the least amount of Power 5 games. It has been proven with facts over and over and over again.
No one is taking away from the accomplishments of the SEC. We are simply stating that the SEC continues to play the least amount of Power 5 games. Your "argument" that the SEC plays 8 games in the toughest conference doesn't mean that they are excused from playing a weak non schedule and 4 games as such. If you were as great as you say you are, you would play at least 10 Power 5 games.
How does this not make sense?
You think Clemson wants to play an SEC non conference game and wreck their perfect season before the championship game? You think they would be in the discussion if they played a couple SEC teams as non conerence games and lost?
LSU WILL NOT SCHEDULE IN STATE, FORMER SEC RIVAL TULANE BECAUSE LSU KNOWS TULANE WILL BE WINNING TEN TO 11 GAMES PER YEAR WITH COACH FRITZ.
Willie Fritz may do very well at Tulane but that has nothing to do with the rivalry with LSU, they cancelled it back in 09′ when it was announced that LSU would pay Tulane $700,000 to void the final six years of the home-and-home series. LSU held that it would benefit if the remaining games were all played in Baton Rouge. Not wanting to give up its home games, Tulane agreed to end the series early, though the teams did agree to play one future game in New Orleans. LSU also has won the last 18 in a row against the Green Wave, don't think they are that worried about it.
I was at Sam Houston State when Fritz brought the program to national prominence, the man is a winner.
For you bunch of SEC haters count up the number of bowl games won by the SEC. I will count for you illiterate retards –8,-2
What does ooc have to do with how good you are?
schoup and Maverick, man up who do you cheer for?
Bowl games have nothing to do with this. We only care about everyone playing similar schedules. That means 9 conference games and at least 1 Power 5 non-conference game. OR, you should play 8 conference games and 2 Power 5 non-conference games. No matter what, everyone should play equal amount of Power 5 games if you are in the Power 5 conferences. Otherwise, you have a clear leg up on other teams.
Mav the only thing I can say is last year when the SEC went 7-5 in Bowls they mattered. Now that the SEC is 8-2 the Bowls and they don't matter. It has to be the same each year brother. Not saying you said this but I've heard many Big 10 (14) can't count fans say this over the past 2 seasons. When the SEC does well "bowls games are exhibitions". Let the SEC rule and "bowl games are meaningless". Please decide the rule and apply it every year
by the way pulling for Clemson. my love for the SEC ends when it come to the Crimson Tide
Nawlpete you finished 3-9 this season and 2-6 in bowl games.
So there is going to be a Miracle in Bayou this fall.