Description
The Meaning of Dreamcatcher Tattoos and Why You Should Get One
The Meaning of Dreamcatcher Tattoos and Why You Should Get One
Why don't you get a beautiful dreamcatcher tattoo, so you can keep the nice dreams, and shoo away the bad ones? Discover the origin of the dreamcatcher tattoo and its true meaning.
They exist in a variety of different patterns and colors, and they may be decorated with images of birds, animals, beads, crystals, arrowheads and other symbols.
However, before deciding to take this long-term decision for your body, take a look at the origin of a dreamcatcher, and why it is one of the most meaningful tattoos.
The dreamcatcher has its origins in the Native American Culture. It is believed that the Anishinabe people were the first to create it.
The Anishinabe are Native American tribes who originally lived at the border of the North-Central United States and Southern Canada. Their name means original people, which is how they called themselves. They were also known as Chippewa people in America, and Ojibwa in Canada.
Spider Woman Legend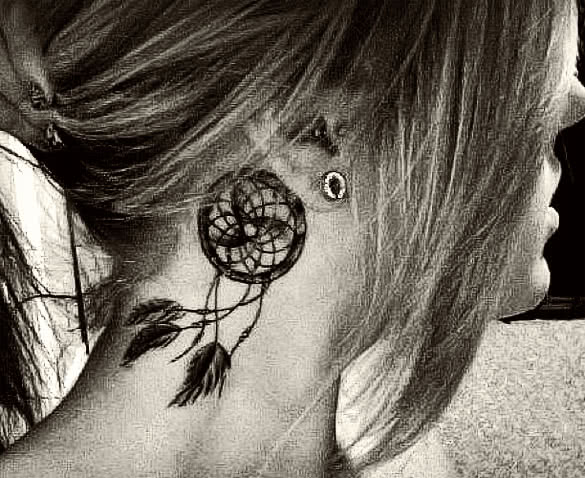 Source via www.pinterest.com
According to the Anishinabe people, the Spider Woman used to travel around all the time, to visit cradles of the newborn babies. She had the power to weave magical webs above cradleboards, which supposed to protect the infants from bad dreams, and allow the nice ones to enter their sleep.
However, as the tribe expanded, and people migrated, she had difficulty to reach all the newborns in time. For this reason, women of the tribe took over, and started creating their own dreamcatchers to protect the babies.
These dreamcatchers were made of natural materials, and didn't last long, and they were regularly replaced by the new ones, in order to accompany the baby through his or her next life cycle.
Basic Dreamcatcher Pattern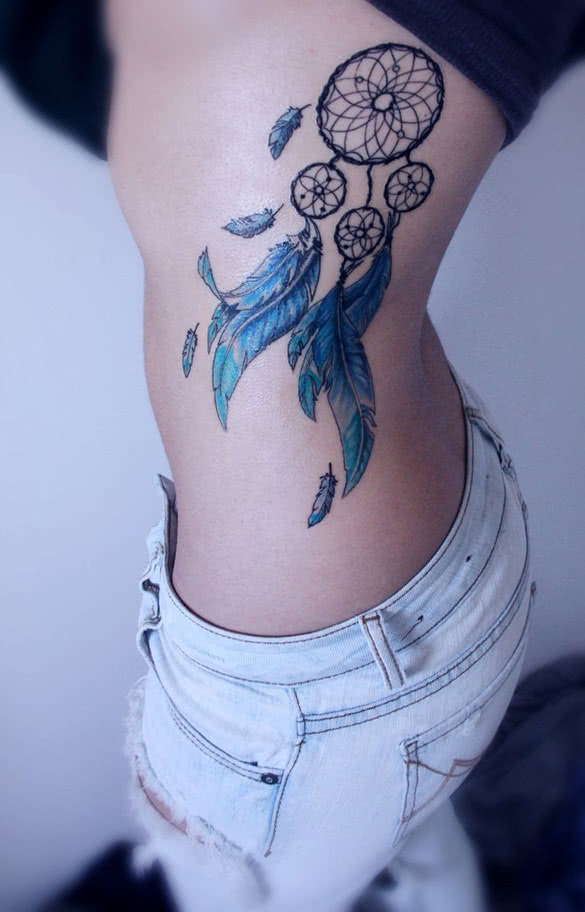 Source via weheartit.com
A dreamcatcher is a round wooden hoop that contains a loose string web with a hole in the center, and feathers hanging from the webbing. Nice dreams travel through the hole into the sleeper's mind, while the bad ones, as well as nightmares, are trapped inside the web permanently.
Feathers are usually attached to the dreamcatcher to entertain babies, but they have a deeper meaning. A feather stands for breath and air, which are essential for life. Hung up on the wooden hook of the dreamcatcher, a feather also helps the nice dreams to slip down into the baby's dream world.
It is believed that each movement of the feathers announces the arrival, and the passage of a new beautiful, and peaceful dream.
Different feathers can be used to adorn the dreamcatcher. However, Owl is a woman's feather and it is kept to achieve wisdom, while Eagle is a man's feather that represents courage.
Some tribes make dreamcatchers that have eight points, which are associated with the eight legs of the Spider Woman.
Incorporating only one gemstone into the dreamcatcher is meant to show that there is only one, and true, creator in the web of life. Four gemstones, instead, represent the four ordinal directions.
Dreamcatcher Tattoo Meanings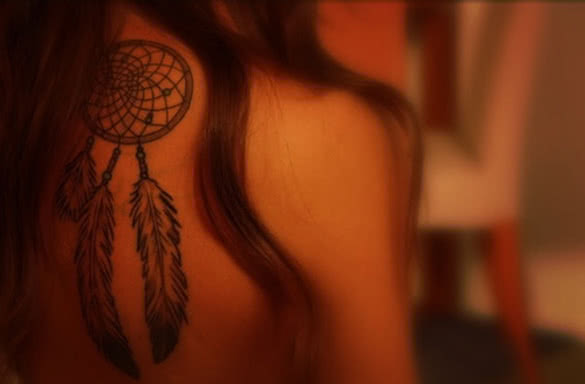 Source via www.pinterest.com
Dreamcatcher tattoos are very common among Native Americans, both men and women. They represent the symbol of their rich cultural heritage, and at the same time they keep negative and evil energies away. They protect the person who wears them against nightmares and bad dreams, while helping nice and joyful dreams to enter his or her mind.
Do you have a dreamcatcher tattoo, or are you perhaps planning to get one? Share your thoughts, and tattoos with us in the comment section below, and in the meantime… have sweet dreams!

Cover photo: pinterest.com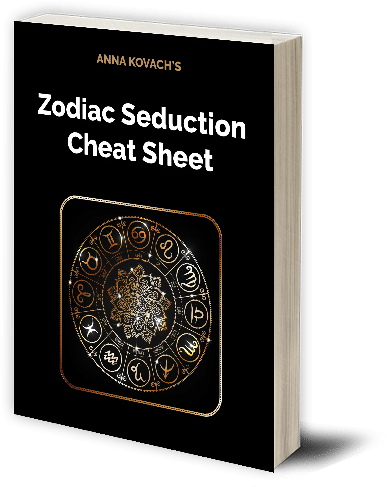 What He Wants Based On His Zodiac Sign
Can you really make a guy fall for you just by knowing his Zodiac sign?
Relationship Astrologer Anna Kovach reveals how you can use the hidden power of the stars for your relationship.
Enter your name and email below to access your "Zodiac Seduction Cheat Sheet " Report (free for a limited time).
RECOMMENDED for YOU
In This Article:
fun stuff,
tattoo meaning,
tattoos
Jessica is a translator who has lived for many years in Asia and South America. She now lives and works in Europe, while preparing her new journeys. She enjoys traveling, meeting new people, exploring different cultures and foods, and being in love.
WHAT DO you THINK? Cancel reply
72 comments
I have a dream catcher tattoo and never have dreams anymore… Was wondering if it's from having this as a tattoo
Is it alright to get a dream catcher tattoo if you're not of native background? I simply love them, always have and would like to get one..but I don't want to disrespect anyone.
ive just had a dreamcatcher tattoo done it has a howling wolfs head in the middle of it and on then i have my 2 daughters name and my grandaughters name around the outside off the dreamcatcher x
I want to get a nice soft beautiful dream catcher for the back of my neck I lost a daughter 35 years ago and it still hurts today, she was born to early,so passed away I feel I want her close to me and to keep her in my heart and dreams , is this a good idea please comment ASAP thank you
im planning to have a tattoo on my back.The design that i planned was a dreamcatcher swirl by 2 snake on the wood circle and in the middle of it a name of a person that i love with some feathers at down as usual.Can you give me your advice on this as this going to be very special to me……
I have a dream catcher tattoo but I always have bad lucks. If there's a little good luck came to me, it always followed with a massive badluck. Why is this? And I also have both good dreams and bad, even a nightmare. And also I'm not a native american. Is this the reason of all those bad lucks?
Great post! Have nice day ! :) bjphn
Hello I have been thinking of getting a dream catcher tattoo on my thigh for a while now, i absolutely love dream catchers and always have as a little girl. I haven't decided on a design but would like something that represents me and my background. I'm part Fijian Indian, Nepalese which is my Mums back ground and Dad European from England, he passed away when I was 3yrs old. I also have 2 daughters and my star sign is Sagittarius. If you could give me some ideas that would be awesome, thankyou.
Subscribe to our newsletter
There's a difference between someone being imperfect and being very disrespectful. Here're some relationship red flags to watch out for when dating someone.
Getting ready for a date can be quite nerve-wracking, which is why we decided to reveal you secret tips that will help you achieve the perfect date makeup.
TOP CONTRIBUTORS
Social media is here to stay but are your habits jeopardizing your relationship? It can be quite difficult to spot the signs. Read on to find out more.
You don't become a clingy girlfriend overnight and you definitely won't become less clingy in an instant. Learn how to be less clingy by reading our 9 tips.
Every woman wants to look and feel her best, but it takes time and practice to learn what works. We'll teach you how to prepare for a date from head to toe.
Every woman likes to feel beautiful and there's no better way to do it than to invest in the appearance of your skin. We'll teach you how to get soft skin.
Discover the reasons why men like older women and why they find them sexier than the younger ones. Here are the top 10. Use them to your advantage!
This article may contain affiliate links, which pays us a small compensation if you do decide to make a purchase based on our recommendation. Our judgement is in no way biased, and our recommendations are always based on the merits of the items. For details, please read our Privacy Policy.
NEWEST ARTICLES
How I Finally Won The Heart Of My Beloved Aquarius Man
Aquarius man can be incredibly mysterious, and if you are involved with him, then this is no surprise to you. Here's how I managed to finally win his heart!