Hong Kong Cup Preview - Hong Kong International Races
Hong Kong Cup
The Hong Kong Cup is a Group 1 race for 3yo & upward thoroughbreds held annually each December at Sha Tin racecourse in Hong Kong. The race has prizemoney of HK$22,000,000 and is run over a distance of 2000 metres. It is one of the four major races to take place on Hong Kong International Race Day.
Star Japanese galloper Maurice scored an exciting victory in the 2016 Hong Kong Cup for trainer Noriyuki Hori and jockey Ryan Moore. Last year's Hong Kong Mile winner defeated locally trained galloper Secret Weapon into second place, with Japan's Staphanos in third place.
Racing in Hong Kong is governed by the Hong Kong Jockey Club and racing is held at both Sha Tin and Happy Valley race tracks. The Hong Kong Cup is run at the Sha Tin Racecourse which was first erected in 1978. For more information about Sha Tin and the HKJC please take the time to visit our Sha Tin Racecourse page.
2017 Hong Kong Cup info
The Hong Kong Cup was first run in 1988 as the 'Hong Kong Invitation Cup' over 1800m and was initially only open to gallopers from Malaysia, Hong Kong and Singapore. In 1989, Australia and New Zealand horses were invited to enter, while European horses were allowed entry from 1990. Horses from the US, Canada and Japan participated from 1991 onwards and the race also included horses trained in the United Arab Emirates and South Africa.
The race was afforded Group One status in 1999, along with a distance increase to 2000m, and the race became the Hong Kong Cup.
With UK$20,000,000 (AU$2.58M) in prizemoney, the Hong Kong Cup is the final leg of the World Series Racing Championship which comprises of 12 races run between March and December in nine countries over four continents. The Australian leg of the series is the Gr1 WS Cox Plate held at Moonee Valley in October.
Maurice (2016) took out the Gr1 Tenno Sho over 2000m at Tokyo in Japan before scoring a brilliant victory in this event and recent Hong Kong Cup winners include A Shin Hikari (2015) and Designs On Rome (2014).
Other Group 1 feature races on the day include the Hong Kong Sprint (1200m), Hong Kong Mile (1600m) and Hong Kong Vase (2400m).
2016 Hong Kong Cup result
2. 11.00 Secret Weapon 57.0 Z. Purton
3. 18.00 Staphanos 57.0 C. Soumillon
4. 23.00 Lovely Day 57.0 H. Bowman
5. 12.00 Blazing Speed 57.0 N. Callan
6. 72.00 Horse Of Fortune 57.0 S. de Sousa
7. 70.00 Elliptique 57.0 P. Boudot
8. 7.90 Designs On Rome 57.0 J. Moreira
9. 11.00 Queens Ring 55.5 M. Demuro
10. 8.60 A Shin Hikari 57.0 Y. Take
11. 86.00 Gun Pit 57.0 K. Teetan
12. 94.00 Helene Super Star 57.0 G. Mosse
Get the best odds on Hong Kong Racing at online bookie Sportsbet!
Want a $501 Free Bet on Hong Kong Racing? Claim $501 free bet here!
Hong Kong International Race Day
Hong Kong International Race day is the major race day of Hong Kong horse racing and has grown into one of the biggest days of racing in Asia and around the world. International Race Day takes place annually in December and offers total prizemoney in excess of HK$64,000,000, which is approximately $8.2M Australian.
International Race Day feature Group 1 races:
Hong Kong Cup - 2000m
Hong Kong Sprint - 1200m
Hong Kong Mile - 1600m
Hong Kong Vase - 2400m
Australian and New Zealand gallopers were successful in the early runnings of the Hong Kong Cup with Grey Invader (1989), Kessem (1990), Romanee Conti (1992) and State Taj (1994) all winning.
Australian horses have had little success winning the Hong Kong Cup in recent times, mainly due to the prizemoney increase over the years and the quality status of the race attracting the best gallopers from around the world to contest this event.
Australian gallopers have placed in two of the past three Hong Kong Cups, with Criterion running third in the 2014 Hong Kong Cup and Alcopop finishing third in the 2012 Hong Kong Cup.
Bet now on the Hong Kong Cup
Hong Kong Cup recent winners & placegetters
* The 1992 Hong Kong Cup was postponed in December of that year due to an equine virus outbreak and the race was held in April of 1993.
Recommended Bookmakers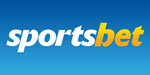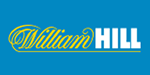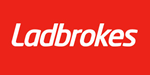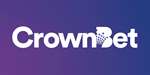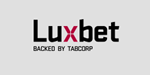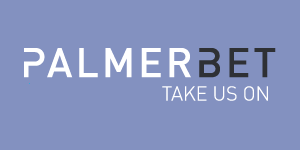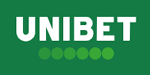 * Terms and conditions apply - Excludes NSW, VIC, WA & SA. Turnover and expiry conditions also apply. Full conditions available at each bookmaker.
Where to Bet
Sportsbet Top Tote Plus
Sportsbet is one of Australia's biggest online bookmakers. They offer Top Tote Plus bet type for horse racing plus fantastic special offers. Sportsbet is an official wagering partner of Victorian racing.
William Hill Best Tote Plus
William Hill is a huge name in the bookmaking world and home to Best Tote Plus for horse racing. Take advantage of a massive range of betting markets and member promotions at William Hill.
Luxbet Best of the Best
Luxbet is the online offering from Tabcorp who specialise in fixed priced odds and unique member promotions. Punters can enjoy Best of the Best bet type for Saturday racing and LuxDiv every day of the week!
CrownBet Best Tote Plus
CrownBet is 100% Australian owned and offers a wide variety of betting markets for punters with exciting money back special offers for members. CrownBet offers Best Tote Plus on horse racing and they're an official wagering partner of Victorian racing.
Ladbrokes Best of the Best

Ladbrokes is an innovative online bookie with a great range of racing products for punters including Best of the Best for horse racing. Ladbrokes is committed to providing value for members and they're a wagering parther of the Melbourne Racing Club.
Always gamble responsibly.
Horse Racing Info
This website is dedicated to providing Australian racing information with previews and results of all group races including the the Melbourne Cup, Caulfield Cup and Cox Plate. We provide extensive coverage of major race carnivals, featuring the Melbourne Spring Racing Carnival.
В© 2008-2017 Horse Racing Info | About us
ABN: 70 863 499 360 - Beejayville Pty Ltd
Horse Racing Offers
Terms and Conditions
All content on this website may NOT be used or reproduced without permission. Free bet joining offers exclude NSW, VIC, WA & SA residents. Special offers and promotions are subject to terms and conditions which are outlined on each bookmaker's landing page.

This website is privately owned and operated and is not associated or affiliated with any racing club.
Nobel Suspect
Nobel Suspect
N B Whatmore, V Terribile, M Sarich, M J Paterson
NOBEL SUSPECT (AUS)
ALFRED NOBEL (IRE) (Bay or Brown 2007-Stud 2011). 3 wins at 2, Curragh Phoenix S., Gr.1. Sire of 142 rnrs, 62 wnrs, inc. SW Showy Chloe (WATC Sires' Produce S., Gr.3), SP Explosive Lady, Stored Energy, Dickey and of Run the Red Light, Swedish Memories, Undisclosed, Peace Prize, Regal Gleam, The Blue Nipper, Dark Road, Fontainebleau, Mythical Alfred, Aimee, Black Dynamite, It's Dynamite, Little Bit Faster, San Marcos, Uptown Funk, etc.
SHE BELONGS, by Belong to Me. 3 wins at 1100m, 1200m in Aust. Half-sister to DAO DAO. Dam of two named foals, one to race, inc:-
Northern Shadow (g. by Dane Shadow). Placed in 2016-17 in Aust.
CASUAL WAY, by Casual Lies. 5 wins-1 at 2-to 1400m, QTC Lucky Cloud 2YO H., 2d Qld Tatt's RC City Rowers H., QTC Dorf Taps H., 3d Qld Tatt's RC Country Cup, QTC Contere H., 4th GCTC Ken Russell Classic H., L. Blood-sister to SILKY RED BOXER. Dam of 3 foals, all winners-
DAO DAO (Shinko Forest). 7 wins at 1400m, 1600m, A$698,925, HK$4,535,700, STC Royal Parma S., L, HKJC Co-Tack H., Barker H., AJC Season Greetings H., Pepsi Max H., HKJC Chinese Recreation Club Challenge Cup, Sasa Beauty Plus H., 2d VRC Emirates S., Gr.1, MRC Futurity S., Gr.1, STC George Ryder S., Gr.1, VRC Blamey S., Gr.2, STC Expressway S., Gr.2, Newcastle JC Newmarket H., Gr.3, 3d MRC Futurity S., Gr.1, HKJC Champions Mile, Gr.1, VRC Blamey S., Gr.2, 4th AJC Liverpool City Cup, Gr.3.
She Belongs. 3 wins. See above.
Shao Shao. Winner at 1400m in Aust. Dam of-
Samurai Blade (Where's That Tiger). 3 wins at 1600m, 1800m, R727,250, to 2016-17, Vaal Rugby 5 Novice P., Itsarush.co.za P., 2d Turffontein Champions Day S., World Sports Betting H., Chempak P., Vaal Computaform Express H., 3d Turffontein South African Classic, Gr.1, South African Derby, Gr.1, London News S., Gr.3, Vaal Book a Table H., 4th Turffontein Colorado King S., Gr.2.
LIGHT OF NIGHT, by Star Way. Winner at 1200m in Aust. Sister to Soleil Etoile (dam of SILKY RED BOXER), half-sister to SOLEIL ROUGE, BLACK SUN, Katie O'Neill (dam of SHE WILL BE LOVED). Dam of 5 foals, all raced, 3 winners, inc:-
Casual Way. 5 wins. See above.
Peluche. 2 wins at 1300m, 1400m, Marton JC Williams & Kettle (Marton Livestock) H. Producer.
POLLY SOLEIL, by Roi Soleil. Winner at 1¼m in GB. Sister to POLLY'S BROTHER, half-sister to Avon Valley. Dam of 8 named foals, 4 to race, all winners, inc:-
SOLEIL ROUGE (Red Tempo). 7 wins-2 at 2-from 1200m to 1900m, NZ$163,330, ARC Great Northern Challenge S., Gr.2, Rotorua Challenge S., Gr.3, Counties RC King Gerrard 3YO S., Avondale JC Whitecliffs Sawmilling Juvenile S., 2d ARC Guineas Trial, L, Haunui Farm S., L, 3d ARC Ladies Mile, Gr.3, Royal S., Gr.3, Counties RC Auckland Thoroughbred Breeders' S., Gr.3, Rotorua S., L. Dam of-
Red Covet. Winner at 1400m, VRC Rainburst H., 3d MVRC Dominant Chemicals H. Dam of-
ADALINE (Court of Jewels). 4 wins from 1400m to 2000m, NZ$162,025, ARC Royal S., Gr.2, Avondale JC Sporty's Bar & Cafe New Plymouth H., Waikato RC Lawrenson Group H., 2d ARC New Zealand S., Gr.1, Eight Carat Classic, Gr.2, 3d ARC Gucci Mile H. Producer.
Red Century. Unraced. Dam of-
GOTTA HAVE HEART (Show a Heart). 7 wins to 1550m, A$312,805, MRC Sandown S., Gr.3, Victoria H., Gr.3, VRC Grand Scale H., 2d VRC Chubb P., L.
CROSSYOURHEART (Show a Heart). Top filly on the 2006-07 NZ 2YO Free H. 6 wins-4 at 2-to 1200m, NZ$358,475, Waikato RC New Zealand Bloodstock Classique, L, Counties Challenge S., L. Dam of-
SWEAR (Redoute's Choice). 2 wins-1 at 2-at 1300m, 1400m, A$309,100, to 2016-17, NSW Tatt's RC Ming Dynasty H., Gr.3, Hawkesbury RC Claret 2YO S., 2d ATC Spring Champion S., Gr.1.
Red Slippers. Unraced. Dam of-
ALL THRILLS TOO (St Covet). 8 wins at 1000m, 1200m, HK$16,934,500, Hong Kong Sprint, Gr.1, HKJC International Sprint Trial H., L, National Panasonic Cup H., Banyan H., Sprint Trial Trophy H., Washington DC H., 2d HKJC Centenary Sprint Cup, L, Chairman's Sprint Prize, L, 3d Hong Kong Sprint, Gr.2, HKJC Juvenile Sprint Trophy, L, Bauhinia Sprint Trophy, L, Centenary Sprint Cup, L.
BLACK SUN (Otehi Bay). 7 wins-1 at 2-from 1200m to 1600m, NZ$77,395, A$34,720, Marton JC Metric Mile, Gr.3, ARC Wilson & Horton Sprint H., Wrightson Bloodstock Mile H., Jervois H., Avondale JC Taranaki Trainers H., 3d VATC Toorak H., Gr.1.
Katie O'Neill. Unraced. Dam of-
SHE WILL BE LOVED (Strategic). 2 wins-1 at 2-at 1100m, 1600m, A$268,725, VRC Edward Manifold S., Gr.2, Festive Season 2YO P., 2d VRC Haymaker H., MVRC Gillies Famous Pies 2YO H., 3d VRC Marc Bradley & Jon Sculley H., SAJC Jordan Plumbing H. Producer.
Red Queen. 4 wins to 1400m, A$128,650, AJC UD Nissan Diesel Trucks H., STC Winning Edge Presentations H. Dam of-
LUKE'S LUCK (Show a Heart). 3 wins at 2, A$622,350, WATC Karrakatta P., Gr.2, Sires' Produce S., Gr.3, 2d WATC Prince of Wales S., Gr.3, AJ Scahill S., Gr.3, Carbine Club of WA S., L, Supremacy S., L, 3d WATC Lee Steere S., Gr.2, Sunshine Coast Guineas, L.
Soleil Etoile. Unraced. Dam of-
SILKY RED BOXER (Casual Lies). 10 wins-1 at 2-from 1100m to 2000m, NZ$236,800, A$203,900, BOP RC Japan-New Zealand International Trophy, Gr.2, Cambridge Breeders' S., Gr.3, STC Parramatta Cup, L, 2d BOP RC Japan-New Zealand International Trophy, Gr.2, WRC Thompson H., Gr.3-twice, 3d Canterbury Gold Cup, Gr.3, WRC Wellington S., Gr.3, Qld Tatt's RC Tattersall's Open Mile, L.
Staryn Glenn. Placed at 3 in NZ. Dam of-
LUCIA VALENTINA (Savabeel). Top Filly of 2013-14 Australasian 3YO Classification (Int.). Joint Top Filly on The 2013-14 NZ 3YO Free H (1600m+). 7 wins from 1200m to 2000m, NZ$64,500, A$4,170,950, HK$825,000, to 2015-16, ATC Vinery Stud S., Gr.1, Queen Elizabeth S., Gr.1, VRC Turnbull S., Gr.1, ATC Tramway S., Gr.2, VRC Matriarch S., Gr.2, Levin RC Wellington S., Gr.3, 2d ARC Royal S., Gr.2, 3d Australian Oaks, Gr.1, ATC Ranvet S., Gr.1, MRC Caulfield Cup, Gr.1, Underwood S., Gr.1, ATC Surround S., Gr.2.
HKJC TV ASO Report and App Store Data, AppTweak
HKJC TV
The Hong Kong Jockey Club,
ASO Score & Checklist
Titles weight a lot in the App Store algorithm. Try to add your strongest keywords in your title. This will increase your app discoverability. Use our Keywords Tool to find the best keywords for your app.
You have 1639 characters. Don't forget to add important and relevant keywords in your description to improve your iTunes app page and optimize your SEO.
It is recommended to use all 5 available slots and to use optimized screen dimensions for each device. Make sure to include some text to describe your app on each screenshot. Don't forget showcase your best features on the first two screenshots as they will be displayed in the Search Results on the App Store.
Version 1.4.0 released on May 11, 2017
- 提升用戶介面 - Minor usability enhancements
Version 1.3.0 released on January 12, 2017
- 提升用戶介面 - Minor usability enhancements
Version 1.2.0 released on April 01, 2016
• 提升用戶介面 • 足球直播加入即場分析功能 • Minor usability enhancements • Added In Play Analysis in live football streaming
Version 1.2.1 released on August 29, 2016
- 加強賽馬頻道 -加入賽日收音機提供即時旁述 -加入即時賽馬資訊 - 提升用戶介面 - The Better Racing Channel -Added Raceday Radio offering you with live commentaries -Added Racing News -Minor usability enhancements
Unlock all AppTweak features, start your 7-day free trial
App Description
突破傳統、馬會流動電視頻道 賽馬、足球、六合彩三大頻道 直播、重溫、資訊一應俱全 加強賽馬頻道 - 播放各類型賽馬直擊與分析節目,助你賽前檢閱、拆解形勢與賽後重溫等等,資訊娛樂萬事俱備。 - 賽馬直擊 賽日收音機提供即時旁述 「優越卡」客戶更可於手機觀賞各項精彩直播賽事。 *受網絡連線速度等因素影響,節目傳送略有延滯。投注時請注意實際截止投注時間。 - 即時賽馬資訊 即時賽馬資訊及情報,讓你時刻緊貼最新賽日動向,包括直擊現場訪問、沙圈花絮。 足球頻道 - 結合足球直播與即時戰況等功能,讓你仿如置身現場。 - 配合足球新聞每日準時更新,場內場外一覽無遺。 六合彩頻道 - 直播六合彩攪珠。 - 提供下期資訊及攪珠結果 全新設計.全新體驗 - 所有界面重新設計,簡潔美觀。 - 增加多個貼心功能,包括簡易頻道轉換、直播節目表及自訂樣式等。 只要使用投注戶口登入,即可免費欣賞。 The mobile TV channel from The Hong Kong Jockey Club Racing, Football & Mark Six Channels Live broadcast, replays and infotainment at your fingertips The Better Racing Channel - An infotainment racing channel featuring live races and analysis to give you a better grasp of racing. - Live Races Raceday Radio offering you with live commentaries Priority Card holders can also watch races live on their mobile devices. *Program transmission is subject to a short delay due to various factors such as network connection speed. Please table note of the actual stop selling time when placing bets. - Racing News Stay tuned for the latest racing news with daily update and interviews from the track. Football Channel - Both live streaming and Mobile Live Centre allow you to stay tuned with live matches. - Latest news updated in daily basis. Mark Six Channel - Live broadcast of Mark Six draws. - Provides next draw info and results. Experience a Brand new interface - HKJC TV features a revamped interface that is concise and easy-to-use, with convenient functions such as easy channel switching, live programme schedule and customisable style. For free viewing, simply log on with your betting account
App Screenshots
HKJC TV Ranking History | Entertainment
HKJC TV daily app ranking in Entertainment category for the last 30 days.
HKJC TV Worldwide Rankings | Entertainment
HKJC TV rankings per country in Entertainment category.
Unlock all features after signing up
Get more ASO recommendations, app rankings, store data, keywords insights and more.
App Keyword Tool
Use AppTweak Keyword tool to audit, optimize and monitor your keywords effectively.
Mobile App Analytics
All insights and data to measure your app's performance over time and across countries.
Get the latest tips and tricks to improve your ASO Learn all ASO best practices to boost your app on top of the charts and beat your competitors.
Why every AppMarketer should work on App Store Optimization
We're proud to collaborate with Appsbuilder, the innovative mobile publishing and distribution platform empowering its users to build a solid mobile presence. Here is a sneek peek of our guest post. Read the rest of this blog post on Appsbuilder blog. This crazy app world Apps are everywhere. They help us find our way, pick what food to eat and where to eat it. They entertain us, amuse us and connect us with our friends and family… For many of …
Increase Your App Downloads With Localization
This week, we had the great opportunity to collaborate with OpenXcell, one of the pioneers in mobile app development services. Discover the first part of our guest post on the best practices of app localization. Read the rest of this article here. You spent months building an awesome app. You've worked hard on your App Store Optimization and your app is selling well in English-speaking countries. However, on the other hand, you're struggling to drive downloads and your traffic …
© 2013 - 2017 AppTweak. All rights reserved.