Other articles
IRS, Treasury Department propose horseplayer-friendly tax rules
IRS, Treasury Department propose horseplayer-friendly tax rules

On Thursday, the IRS and the U.S. Department of the Treasury issued proposed new rules that would greatly benefit horseplayers by allowing bettors to count all wagers made in a specific pool for the purposes of determining whether federal tax-reporting and withholding requirements are triggered.
The proposed rules, which the National Thoroughbred Racing Association pursued aggressively over the past two years, will be subject to a 90-day comment period. In a statement, the NTRA said it was "conceivable" that the rules would be in place by late spring.
Current rules trigger tax-reporting requirements if a single wager pays 300-1 or greater, while withholding is triggered if the bet pays more than $5,000 at odds of 300-1 or greater, calculated on the base unit of the wager. Under the proposed rules, the requirements would not be triggered unless the wager paid off at 300-1 or greater to the total amount bet by the player in the pool.
This would have an enormous impact on the number of bets that trigger reporting and withholding requirements in multihorse and multirace exotic bets, where horseplayers often use boxes, keys and wheels to structure their bets. In its statement, the NTRA said that "tens of millions of dollars in additional parimutuel churn" would result if the rules are put in place.
"This is a tremendous step forward in our ongoing efforts to modernize parimutuel regulations to accurately reflect today's wagering environment," said Alex Waldrop, the president of the NTRA.
The NTRA began lobbying IRS and Treasury Department officials directly two years ago after failing to get Congress to pass similar rules through legislation.
Under the rules, the new reporting and withholding requirements would apply only to a single ticket if the bet was placed at a physical wagering site, such as a racetrack or OTB. However, customers of account-wagering companies would be able to count all such wagers into a single pool, regardless of the number of tickets, because of the existence of a verifiable record of those wagers.
Last year, as the IRS and Treasury Department began contemplating the proposed rules, the NTRA organized a letter-writing campaign that resulted in 12,000 positive comments on the rule changes. The NTRA said on Thursday that it would establish a "convenient and simple method for industry stakeholders" to comment on the proposed rules on its website within a week.
Horseplayers get tax reform first as IRS revises parimutuel payout regs - Las Vegas Review-Journal
Horseplayers get tax reform first as IRS revises parimutuel payout regs
Under IRS rule change due by Nov. 14, reporting and withholding on multi-race and multi-horse tickets will be based on the total amount wagered, not the base amount of the bet.
The taxman will still cometh, but not nearly so often.
That was the great news for horseplayers delivered this week by the National Thoroughbred Racing Association after the U.S. Treasury Department and Internal Revenue Service agreed to change reporting and withholding regulations on parimutuel wagers.
The change, which also will apply to wagers on dog races and jai alai, boils down to this: The IRS previously calculated multi-race or multi-horse wagers as a single bet of the base amount. In other words, if you bet a $148 Pick 6 ticket and were fortunate enough to collect, that was considered a $1 bet because all of the losing combinations were tossed. As a result, big scores routinely exceeded the IRS' $600 reporting and $5,000 withholding thresholds, meaning lots of paperwork and possibly the government keeping a sizable chunk of your winnings.
Now that $148 bet will be considered as a single $148 ticket, not 148 individual $1 bets. Wagers that pay off at odds of 300-1 and have a payout of $602 or more are still reported to the government, but the bettor won't receive a W-2G nor have money withheld unless the payoff is more than 300 times the total amount bet — in this case a whopping $44,548.
This is obviously a big win for players, but it's also a huge shot in the arm for the racing industry. The NTRA says it could increase the amount wagered on U.S. parimutuel racing by as much as 10 percent annually, or upward of $1 billion.
The change was published Wednesday in the Federal Register and will take effect no later than Nov. 14, but individual operators may make the change sooner. So be sure to ask your friendly neighborhood race book or advance deposit wagering provider when they will switch.
And whatever you do, don't bet handfuls of single tickets when you can combine them!
#RJhorseracing featured races
The Review-Journal's interactive handicapping corps is off to the Great Race Place this weekend as Santa Anita opens its fall meeting. We've got Saturday's $300,000 Awesome Again Stakes (G1) and the $70,000 Unzip Me Stakes in our sights.
This edition of the Awesome Again, a 1 1/8 mile test for 3-year-olds and up, hasn't drawn the sort of field you would expect for a Grade 1 race positioned to serve as a Breeders' Cup prep. In fact, a fair percentage of our group found it a race worth passing.
"How can we tell who's well meant?" handicapper Les Izmore asked. "Several entrants are second off a layoff, hard to interpret at this time of year. And Baffert has an uncoupled entry, which is now a regular thing in today's era of short fields. This is the kind of race where a pro takes one look and turns the page."
Those who ventured an opinion sided with 2-1 favorite Cupid, a Bob Baffert-trained 4-year-old, believing he can overcome a wide draw in the 8 post. Breaking Lucky (5-1) and Mubtaahij (4-1), the other Baffert trainee, rounded out the voting.
I'll side with Mubtaahij, the most accomplished closer in the field.
Our handicappers were more enamored of the Unzip Me Stakes, a 6½-furlong turf dash down the hillside for 3-year-old fillies. The balloting was all over the place, generally indicative of a good betting race.
Our team went with Phil D'Amato-trained Spin Me a Kiss, a tempting 8-1 in the morning line, followed by Kenda (6-1) and Kathy's Song (6-1). My selection is Kenda, but I also like the speedy Little Jude (9-2) and Tapped (10-1) for the exotics.
You can join the fun next week. Simply email me or follow me on Twitter to receive an alert Wednesday when the free past performances are posted. Then make your picks and offer a bit of analysis or wagering advice by 5 p.m. Thursday, and you could be featured in next Friday's column.
Contact Mike Brunker at mbrunker@reviewjournal.com or 702-383-4656. Follow @mike_brunker on Twitter.
Ellis Starr's Unzip Me Stakes analysis
Isa Firecracker ran the race of her life last month at Golden Gate (101 Equibase figure) and was a stakes winner as a 2 year old. She's bred to like the turf and is likely to be ignored in the wagering. Kathy's Song won in second start for trainer Richard Baltas, also with a 101 figure, and cuts back from a route to a sprint. Tapped drops out of the Grade 1 Del Mar Oaks and cuts back to a sprint, having earned both career wins sprinting. She flew home but too late in her only turf sprint, against older, one before last.
Ellis Starr is the national racing analyst for Equibase. Visit the Equibase website for more on the race or to purchase handicapping products.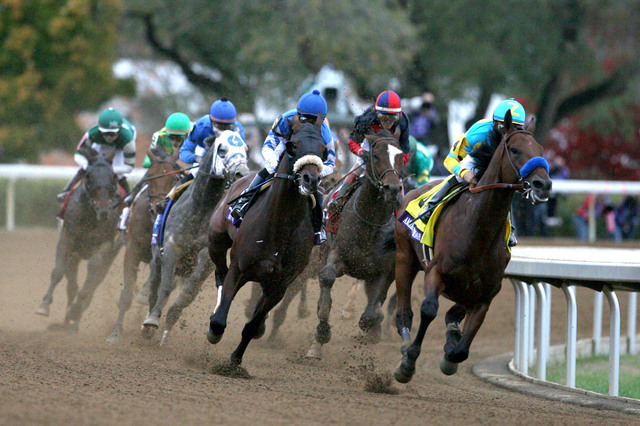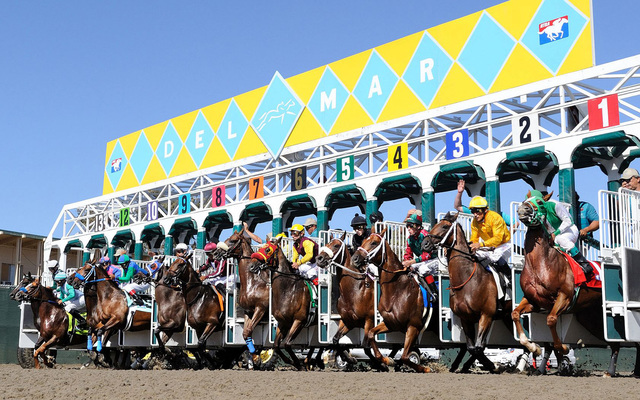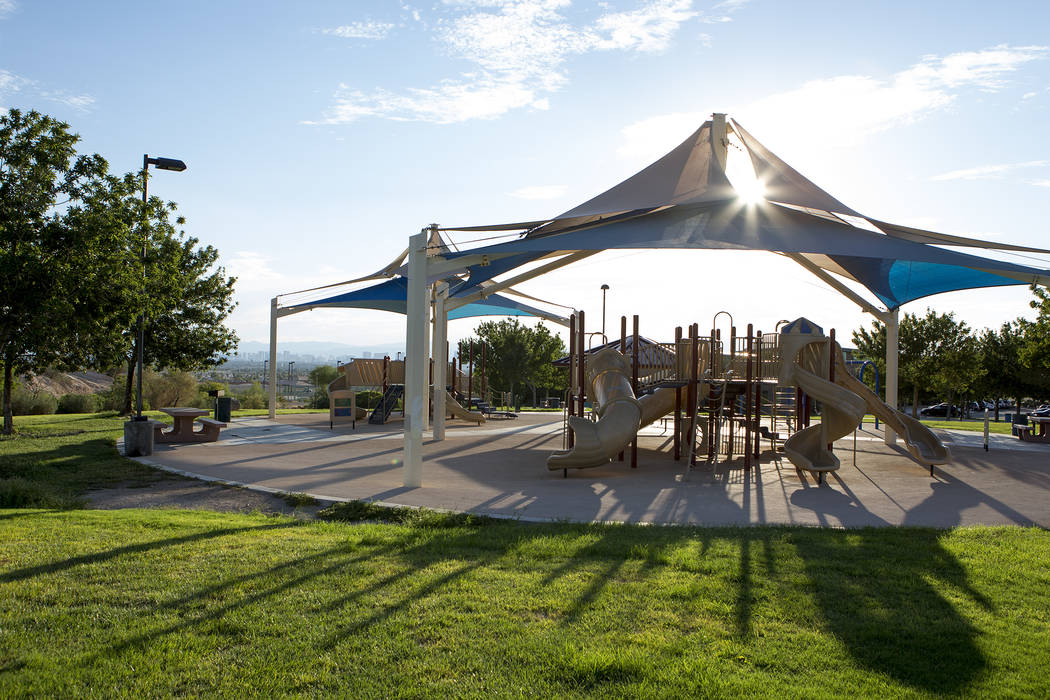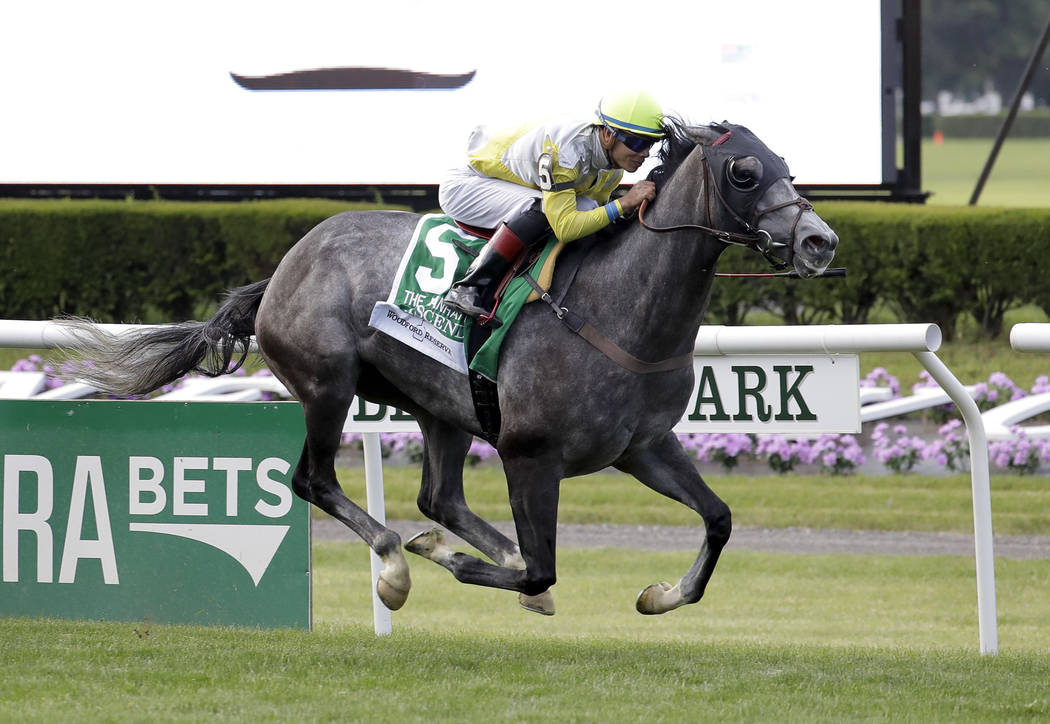 Check out what's for sale or rent in the Las Vegas valley
Explore life stories, offer condolences & send flowers.
Buy, Sell or just browse to see what's for sale
Your best source of local jobs and career training
Browse to see cars & trucks for sale from local dealers
Good News for Horseplayers: New Tax Rules Taking Effect Today
RacingBetting.com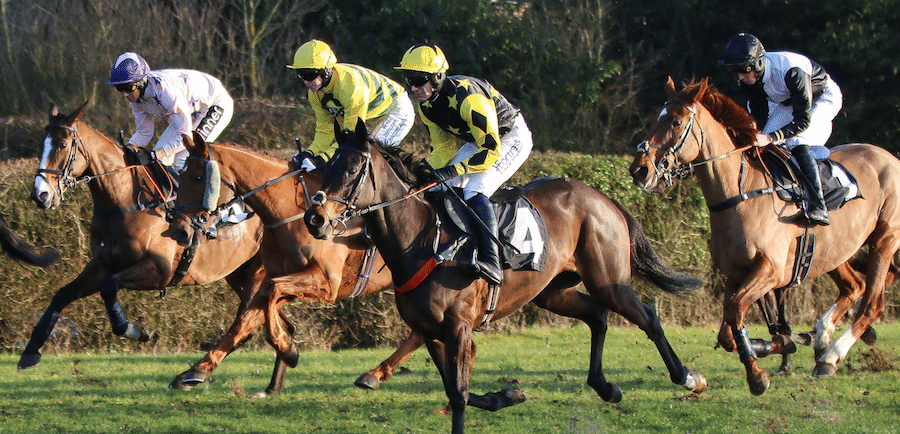 A new tax rule adopted by the IRS regarding its treatment of wagering activity will have a positive impact on horse racing bettors in the US beginning today. Yesterday, the IRS adopted a new rule in which all wagers placed into a single parimutuel pool and represented on a single ticket may be aggregated and treated as a single bet for withholding and reporting purposes.
The impact on gamblers will be immediate as TwinSpires and Xpressbet both sent out e-mails earlier this week explaining to players that both sites have adopted the new regulations, which will allow horseplayers to keep more of their own money.
The previous reporting and automatic withholding regulations remain the same under these new rules. That is, winnings of 300-1 that pay at least $600 must still be reported to the IRS and winnings of 300-1 that pay at least $5,000 are still subject to automatic withholding rules.
However, the manner in which those thresholds are met will be different under the new rules. Whereas before the base bet amount (i.e. $2) was considered the original stake, the entire bet amount will now be considered the original stake.
What This Means for Gamblers
The new rules now count the entire amount of money you bet into a single parimutuel pool as your original wagering amount for tax purposes. Before, only the exact amount of money that was wagered on the winning result was considered the original wager.
This is an important distinction that will ultimately result in horseplayers keeping more of their money, betting sites seeing an increase in handle and more money going back to the sport of horse racing.
A news piece published on TwinSpires.com best explains how this impact will affect players:
"Let's say you box five horses in a $1 superfecta—a bet that costs $120. If you win and the bet returns $5,005 you will not receive a W2G or be subject to automatic withholding because 5,005 is not 300x more than 120. Under the old regulations, you'd have received a W2G and had taxes withheld from your account automatically because $5,005 is more than 300x the $1 superfecta that hit."
The National Thoroughbred Racing Association (NTRA) provides a second example from their own press release:
"For example, the amount wagered by a Pick Six player who hits with one of 140 combinations on a $1-minimum wager now will be $140, which is the total amount bet into the Pick Six pool. This more accurate calculation will remove the significant reporting and withholding obligations on horseplayers and the unnecessary paperwork for the IRS that was a result of the prior rule that used only the $1 bet on the single winning combination as the amount wagered"
TwinSpires President Ted Gay was quite pleased with the news. He called the rules change "a very big win for horseplayers and for pari-mutuel wagering on horse racing." He also stated that the NTRA has estimated that these changes could increase betting handle on US races by as much as $1 billion per year and "improve the economics of the sport at every level."
The NTRA had been pushing for these changes for several years now on the basis that the old rules were outdated and unfair. As the popularity of exotic wagers grew, more and more winning tickets were meeting the minimum reporting and withholding thresholds. Compliance was becoming an increasingly burdensome and costly part of doing business.
These new rules will make life a little easier for gamblers and operators alike. Horse racing bettors will be able to keep more of their money and operators will see a significant reduction in the incidence of winning tickets that meet reporting and withholding thresholds. This is a win for everyone.
US racing industry expects 10% betting bump from new tax rules

US racing industry expects 10% betting bump from new tax rules
BY Peter Amsel ON September 28, 2017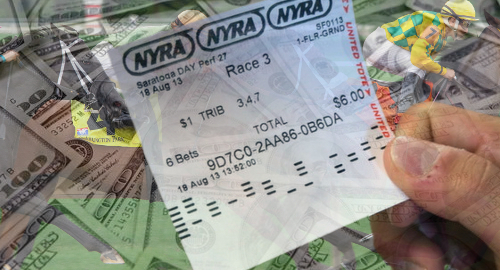 US race betting operators expect a surge in betting handle thanks to new rules for how punters' winnings are taxed.
On Monday, the US Treasury Department and the Internal Revenue Service (IRS) announced new rules for pari-mutuel wagering proceeds. The IRS will now consider a bettor's entire investment in a single pari-mutuel pool, rather than only the amount wagered on the correct result, when determining the amount to be reported or withheld for tax purposes.
Basically, punters who place multiple wagers on a single pool will now have the full value of their stake applied to their winning wagers for tax purposes. For on-site betting, all wagers placed in a single pool must be made on the same tote ticket. Pool bets placed via advance deposit wagering (ADW) sites will enjoy the same tax benefits without any changes to their current wagering methods.
The reporting thresholds remain the same as before: 300:1 and a $600 payout. But the IRS will now calculate that 300:1 ratio differently. Churchill Downs Inc's ADW site TwinSpires.com offered the following example of how the system will benefit bettors:
Let's say you box five horses in a $1 superfecta—a bet that costs $120. If you win and the bet returns $5,005 you will not receive a W2G or be subject to automatic withholding because 5,005 is not 300x more than 120. Under the old regulations, you'd have received a W2G and had taxes withheld from your account automatically because $5,005 is more than 300x the $1 superfecta that hit.
TwinSpires cautioned that just because the site won't be reporting punters' winnings to the IRS in the same way doesn't absolve punters of their tax obligations on certain winnings. As always, check with your friendly neighborhood tax adviser.
The new rules – which also apply to greyhound and jai alai betting pools – were officially published on Wednesday, and racing operators will have up to 45 days in which to adjust their systems, meaning all operators will have made the adjustments by November 14. However, many operators are expected to get the job done well in advance of that date, including TwinSpires, which plans to incorporate the changes by Thursday.
The National Thoroughbred Racing Association (NTRA), which has been lobbying for this rule change, was positively giddy at the news, saying it could boost annual pari-mutuel handle by as much as 10%, or an extra $1b per year. NTRA CEO Alex Waldrop called the change "among the most meaningful regulatory advances made by our industry in decades."
Similarly, TwinSpires president Ted Gay called the news "a very big win" for pari-mutuel racing. "The reduction of wagering dollars withheld from circulation means more money for our players, which means more handle for the industry, our partner tracks, and horsemen. These changes will improve the economics of the sport at every level."
views and opinions expressed are those of the author and do not necessarily reflect those of CalvinAyre .com
Join the discussion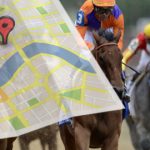 UK bookmakers prepping GPS-based in-race betting technology

October 6, 2017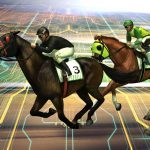 Racing's in-play opportunity

September 13, 2017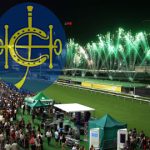 Hong Kong Jockey Club faces HKD 1.2b hit from new typhoon

September 1, 2017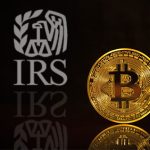 Court allows mystery Coinbase customer to challenge IRS summons

July 21, 2017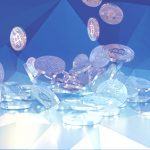 IRS narrows down Coinbase summons to transactions over $2,000

July 12, 2017
Resources
The CalvinAyre.com media group is based in Antigua in the West Indies with teams in London, Manila and Vancouver covering the global gambling industry.
Along with ensuring fair coverage of the gambling industry we highlight the great work of the Calvin Ayre Foundation.